Turn your pipeline into profits.
One of our founding principles is "overwhelming value for price paid." As we build the most robust toolset for the
industry, we are mindful of overhead. Our pricing model is designed to deliver more for less - this includes tighter
integration to do away with redundant data entry and ensure data integrity. As The Technology Behind the Deal, we
are driven to make you more productive and more profitable.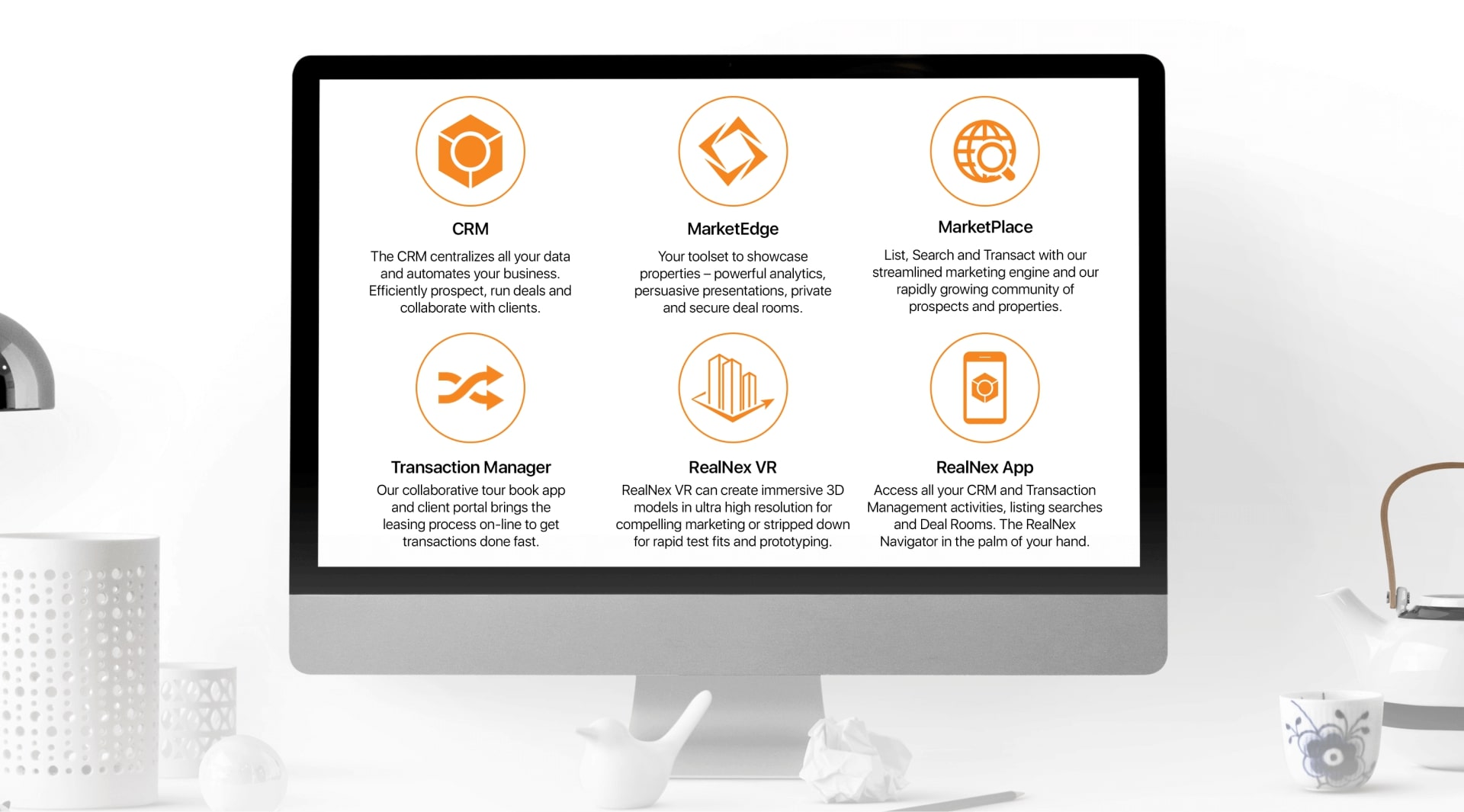 Professionally designed presentations,
reports and marketing materials in a snap!
Our expert team of designers have created a portfolio of marketing materials to make you look like a star. All of our
materials adopt your color palette and logo to swiftly create a wide array of reports and marketing collateral. You can
even have materials custom branded to meet your exacting standards. Information from RealNex automatically
flows to make beautiful and comprehensive presentations as easy and fast as possible.
No one else delivers so much for so little.
An 88% savings over competitive offerings!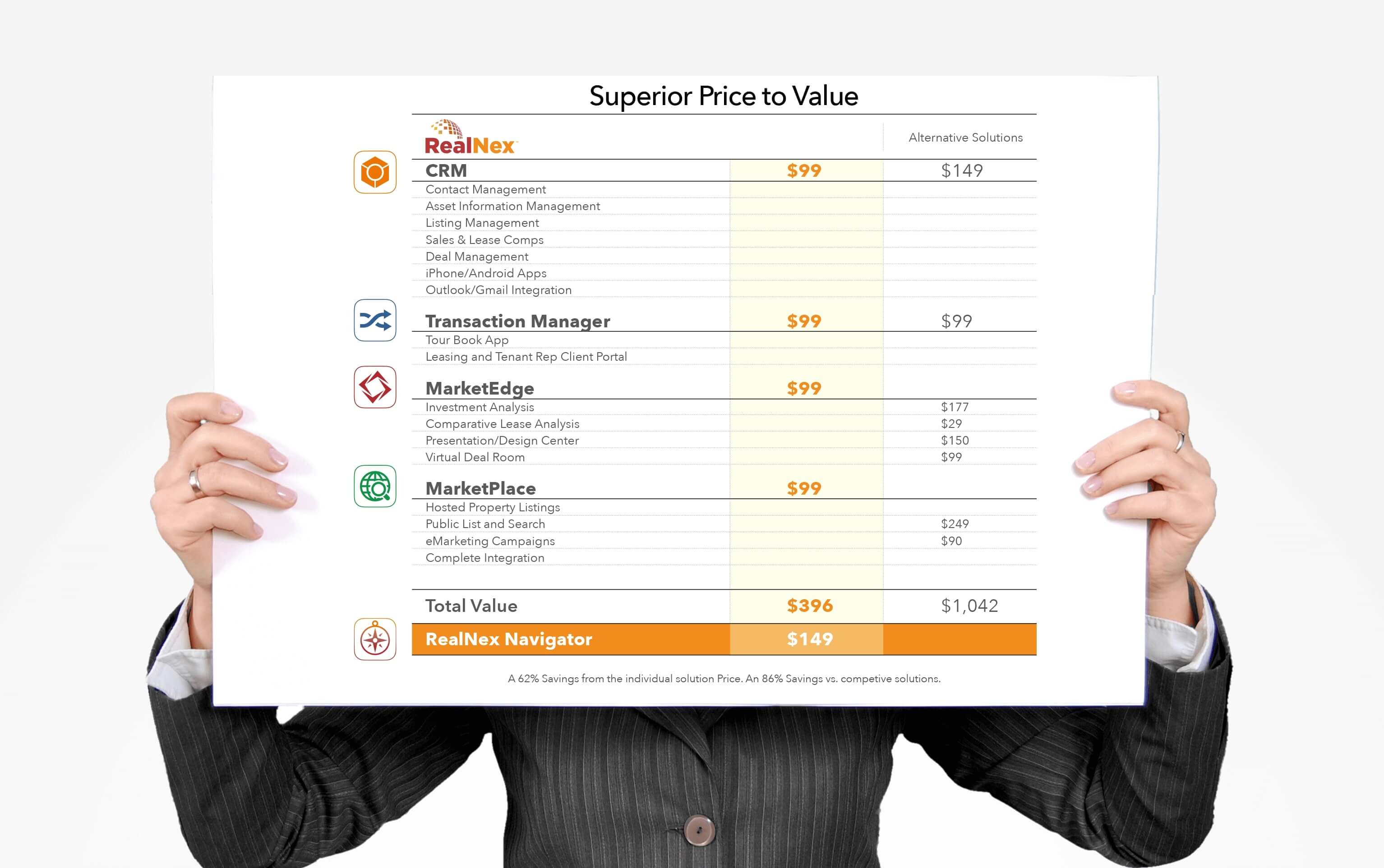 As a full services brokerage organization, we had many constituents to consider as we evaluated solutions that would help us drive efficiency and enhance corporate performance. Our tech stack had grown unwieldy over the years and as we looked to the future, we found that RealNex delivered one comprehensive solution to support our multi-disciplinary team. In the short space of time since we have deployed RealNex, we are saving time and money, while the Team is enjoying enhanced productivity and performance.
Joshua Marcell
| Executive Vice President, Tenant Representation, Moody Rambin